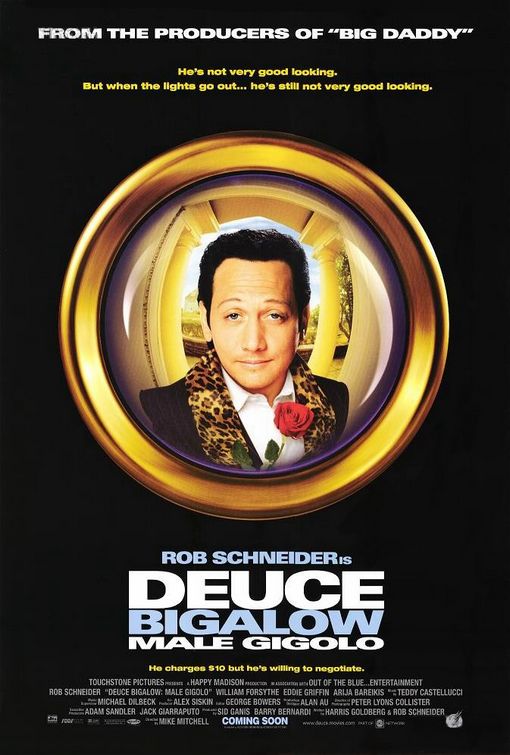 With all the pointless fury of an incensed drunken hobo screaming at the bus shelter at the corner of Richmond and Dundas,
Bob Elliot
let'er fly today with what I hope is the final salvo of the JP-Scott Richmond-Team Canada affair. I expected this diatribe immediately after the loss to Japan that ended Canada's medal hopes, but I suppose that hacks work on their own timelines.
Now, I do appreciate Elliot's attempt at a Trailer Park Boys reference:
Only arrogance or a failure to understand this country, or both, would allow management to not know they were walking into a sandstorm, or whatever it is Mr. Lahey and Randy say every 10 minutes on the Trailer Park Boys.
but it's the "winds of shit" that he meant to write. I'd expect better from the second drunkest denizen of Sunnyvale Trailor Park. Elliot later overestimated the population of Canada by 3 million, though in his defense I haven't read the paper today and it is entirely possible that we annexed
Lithuania
in the middle of the night.
As expected, the second
Moron Brother
who marches lockstep with Elliot ripped into JP again over Richmond in his mailbag today:
As for Richmond and his hosing by Ricciardi, it's a disgrace. He was called up on the eve of the Canadian team's trip to Asia. He was promised this wasn't just for one start – and they were right, it was for three. For those that said Richmond's major-league experience would be far preferable to going to Beijing and pitching against amateurs, that's total crap. Richmond watching his Canadian teammates flame out from a motel room in Syracuse rather than the Olympic Village surely ruined his major-league experience. Richmond's presence with the Jays instead of at the front end of Canada's Olympic rotation meant that not only was the starting pitching weaker, but the trickle-up effect made the bullpen weaker as well. Anyway, it helped the U.S. gain a spot in the medal round. "O Canada. Our home and naïve land."
As someone who did watch all of Canada's Olympic baseball games I conceed that they would've been a better team with Richmond and might have actually beat Cuba or the United States with him on the hill in place of the roster filler they threw out there. Yet they still would've been a long shot hopeful for a bronze at best and really, does that matter? Does, say, finishing ahead of Spain but behind Britain in the final medal tally really mean one flying fuck to anyone in this country?
So far as baseball is concerned, the Olympics are not a best on best showcase and never have been. The real prize--for those who care about international baseball, and not everyone does--is winning the mlb-sanctioned World Baseball Classic that actually does showcase the best players in the sport. The most talented young members of Team Canada (Nick Weglarz and Mike Saunders) will get another kick at the can in more stylish uniforms. Rest assured that JP will not hold Richmond back then for the sake of a few spring training innings, but by that point the talent level on Team Canada might be such that he's not needed. Wrap your heads around that, fellas.
Elliot and Griffin have got their knickers in a twist over a second-rate international tournament that
wasn't even televised
in Canada. We get it, the game has changed much since the wonder years of the 1980s and early '90s and you don't like it, so you shit all over someone who you've chosen to associate with Change . JP is, in my opinion, a relatively easy mark for someone who wants to make a coherent, rational critique of his GM-ing, but taking major offense to the Richmond affair just reflects the bitterness of two old men whose tenures as "local baseball experts" are drawing to a close.
Elliot and Griffin need to get over it and get over themselves. They're supposed to be elder statesmen in the Jays media, but they sure don't carry themselves as such.
Dismissed.
***
Of note, sort of:
The Oracle has noted that JP will make a hard push for Brewers ace Ben Sheets in the offseason numerous times on JaysTalk and on the
blerg
, but
Jordan Bastian
at mlb.com counters that "If Burnett does opt out, Ricciardi said that Toronto doesn't intend on replacing the pitcher through free agency."
Which is it?
-- Johnny Was