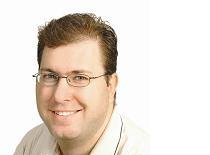 This being the laptop/internet era, word travels fast and crazy rumours (started by irresponsible fantasy writers at ESPN, for example) can be quashed almost as soon as they start. Thanks
Wilner
!
Chalk the story Twitchy brought to your attention earlier today up as a "humourous misunderstanding" that resulted from a pretty bold assumption from said writers. Neither Marcum nor Burnett will be missing any time due to phantom injuries. Collective sigh of relief.
And, in other sweet news the roster has been "set". Cutting and pasting directly from Wilner's blog we have...

Pitchers (12 - what can I tell you):
Roy Halladay, A.J. Burnett, Dustin McGowan, Shaun Marcum, Jesse Litsch, Jeremy Accardo, Scott Downs, Brandon League, Jason Frasor, Brian Tallet, Brian Wolfe, Randy Wells
Catchers (2): Gregg Zaun, Rod Barajas
Infielders (6): Lyle Overbay, Aaron Hill, David Eckstein, Marco Scutaro, John McDonald, Frank Thomas (I guess this is where you put him)
Outfielders (5): Vernon Wells, Alex Rios, Matt Stairs, Shannon Stewart, Buck Coats
Disabled list (3): Casey Janssen (60-day), Scott Rolen (15-day), B.J. Ryan (15-day)
NOTE: by using italics I am signalling that yes, I have copied this material from another source, but no, this somehow isn't plagarism.
No surprises here. Coats gets bumped when Rolen comes back and probably Wolfe does so later to make way for the Beej. Things are unfolding as they should.
I'm kind of interested in Randy "R-Dub" Wells, who's a high energy guy and naturally pretty pumped about the prospect of tasting (?) his first taste of big league action. Buck Coats won't make us forget Scott Rolen (did we even get to know him?), but I guess that is a pretty cool name. I'm just saying nice things about everyone now, aren't I?
-- Johnny Was