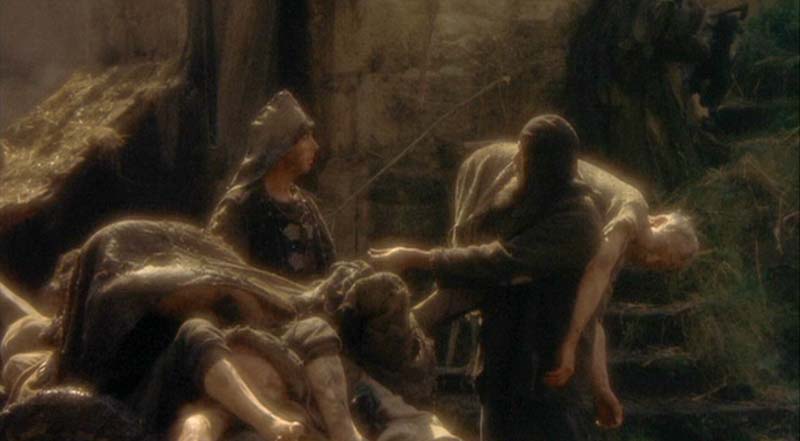 The Jays are about to embark on a
crazy 10-game roadtrip
that will take them through Cleveland, where they'll see 3 lefty starters over 4 games. Now that Adam Lind has been sent back to Syracuse for more needless seasoning, Shannon Stewart is the everyday LF *head-shaking* and Matt Stairs is down a platoon mate at DH. Over his career,
Stairs
has hit lefties relatively poorly (.749 OPS). Admittedly, he did well against southpaws last year (.818 OPS in limited ABs), but it's probably not wise to expose him unduly.
Robinzon Diaz
would've got the call for the Cleveland series (he's been mashing lefties in Syracuse and Gibby likes the idea of taking a third catcher into National League parks) but alas, injury has befallen him for the second time this season. We're gonna need a lefty masher right quick and JP's gonna have to be creative digging one up.
This is more than a weekend fix, really. A lefty masher to platoon at DH and pinch hit is of more use at this point than a 12th reliever who appears once every vernal equinox. Here are a bunch of retreads who are available on the cheap:
1) Kevin Mench:
a 30-year-old former and sort-of-current Ranger who has hit an eye popping .305/.361/.563 against LHP over 704 career ABs. JP coveted him back in 2005 when the club was offensively challenged, but then Mench went out and broke Doc's leg with a wicked line drive. He couldn't find a big league gig by spring training and is currently toiling at AAA Oklahoma, a Rangers affiliate. He's not the first OF in line for a promotion to the big club--Nelson Cruz is making a mockery of PCL pitching--and could probably be acquired for nothing of real value.
2) Jason Botts:
you'll remember him from the 2 series the Jays played against the Rangers last month. "Go" Botts is the quintessential AAAA player (.302/.401/.541 in 2+ seasons at AAA vs. .230/.325/.344 in 326 career PAs in the bigs) and was just
DFA'd
. Rotoworld figures he's unlikely to clear waivers, but it's doubtful he'd cost anything you'd you'd really miss. He can play first and left, which would enable Gibby to DH Stew when you needed both of lineup at the same time.
3) Josh Phelps:
a familiar name. He kind of sucked at most aspects of the game, all except mashing lefties (.864 OPS career). He had a nifty little .306/.399/.503 season in 157 ABs off the bench last year with the Yankees and Pirates seeing action mostly against southpaws. To his credit, he's really not that bad a hitter against righties, can play a better first than BA Barajas and could catch in a pinch. After seeing AJ Burnett come out of the bully deep into an extra inning game with the Rangers earlier this year, would really really be surprised if J-Mac actually was brought into a game as an emergency catcher after injuries to Zaun and BA? He's currently stashed away at AAA Memphis (Cards affiliate).
4) Mike Sweeney:
the original fragile flower. He's been made redundant in Oakland since the Big Turd acquisition and is finding ABs few and far between with Daric Barton hogging most of the PT at first (because he's younger and better). He has a career .839 OPS against lefties. I've never been a fan. I don't know why, but I cheered when AJ Burnett beaned him in the head in the 2007 home opener.
5) Mike Piazza
: you might be familiar with the work of the greatest hitting catcher of all time. He's currently drawing social security and is rumoured to be waiting for a gig that allows him to catch the odd game. Okie, we might be able to accomodate that request. It would be inappropriate to cite the career numbers of a semi-retired 39-year-old, so let's go with this: in any injury-marred '07 he put up a .748 OPS against lefties, but a gaudy 1.072 when healthy in '06.
Any other names we should add to the list? Thoughts?
If I had my pick, I'd go with Mench. No special requests, can play the OF, and cheap like the budgie.
-- Johnny Was