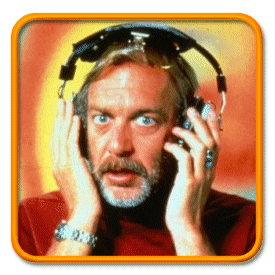 Since the
DJFs
were couragous enough to reveal their faces, I thought I might as well follow suit and post a photo of myself to satisfy your curiosity. There you have it, the shocking truth. The years have not been kind; I'm only 29 years old.
What did
last night's stinker
do for AJ Burnett's trade value or, more importantly, his quest for type A free agent status? Not much good, sadly. Still, we owe Burnett some gratitude for at least providing one story line worth talking about around the water cooler.
Bob Elliot
says the prospect-poor Phillies, lacking the pieces to obtain a CC Sabbathia or Joe Blanton/Rich Harden, have been most active in scouting Burnett. They'd love him in Philly, so let's hope this works out.
More rumours? If you were keen on seeing Burnett and Eckstein go to the Dodgers for something juicy, cool your jets. It seems
Nedco
has more interest in CC Sabbathia (a Cali dude they have the money to re-sign) and Pirates shortstop Jack Wilson. Now, everything changes if the Brewers are ready to give up Matt LaPorta for Sabbathia... Ken Rosenthal says it's likely CC gets moved before his start on Tuesday, so the runner up may well turn its attention our way.
It's not like I'm totally disengaging from the Jays emotionally (as I have done with the Leafs pretty much every year at Christmas time since the lockout), but there really wasn't much to write about yesterday. Even
Wilner
is finding it hard to conceal his disappointment/boredom/contempt.
Blair
truly nailed everything I've been trying to say about why JP must be strung up here and now in surveying the terrain to find that this is the year when a surprise team could sneak into the playoffs, so just read his piece, s'il vous plait.
Closer to a playoff spot than the Jays (10 back in the Wild Card)?
Baltimore Orioles: 6 back in the Wild Card.
What?
Pittsburgh Pirates: 7.5 back in the Wild Card.
San Francisco Giants: 5 back in the NL West.
San Diego Padres: 9 back in the NL West with a .391 winning percentage.
What in the fuck? (Anyone know when/whether the next season of Trailer Park Boys comes out?)
And the Kansas City Fucking Royals, 10.5 back in the AL Central, just miss the list.
There you have it.
The cavalacade of factoids continues...
Last night Sportsnet flashed a graphic between ads for autotrader.ca showing that the 2008 Jays are 41 homeruns behind their total at this point last year (101-60), and it got me to thinking. Matt Stairs and Vernon Wells currently share the team lead with 8 HR at 87 games into the season, making it entirely possible that no one on the team hits 20 this year.
When was the last time that happened? Ah, that would be strike-shortened
1981
, when John Mayberry lead the team with 17. This indignity has only happened once in club history over a full season, that being the inaugural season of 1977, when aging DH Ron Fairly came up just short with 19. Long ball-digging chicks cannot be impressed.
All in all, this must be taking quite the toll on die hards like us and stoking disinterest amongst the ever important "casual fan." A cursory look at the numbers show that the Jays are still drawing in the middle of the pack (7th of 14 in the AL) just as they were last year, but the raw numbers are down. This does not bode well for payroll, or for JP's continued employment for that matter, when the Rogers suits do their post-mortem in October.
I caught snippets of a few games yesterday and got to thinking about a few overlooked bats worth considering for next year. What if the Yankees declined Jason Giambi's $22 million club option for next year? There's a $5 million buyout there and he has been very productive this year, but I think he might be a good fit in TO if he came available. Manny Ramirez? His behaviour is becoming increasingly erratic (the high five catch, shoving an aged travelling secretary to the ground) and it's no lock the Bosox exercise his $20 million club option for next year.
Now, I'm not saying that either are worth bringing on board at anything approaching their current salaries (or for more than 1 year if possible), but it's not like we've got the $200 million or so necessary to reel in Mark Teixeira. You gotta get your power somewhere, folks.
Enjoy this wonderous Saturday and know that I love you all very much.
-- Johnny Was