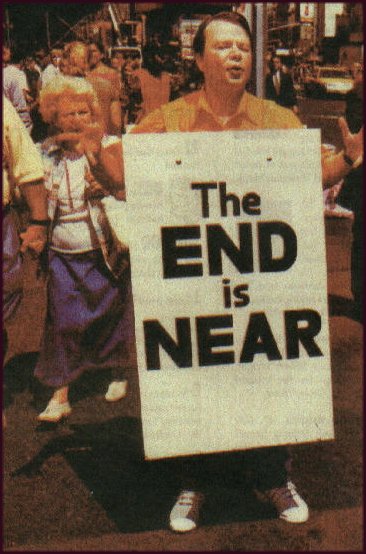 It's great to see the Jays play in a meaningful game again. And even though they lost, there were a ton of positives that came from the game.
The
fact police
will try to tell you that the Jays sucked with RISP, and they did. A 1-12 showing isn't great. But you know what? The Yanks, AKA Murderer's Row, managed one less hit with RISP. That's right, the Yanks scored 0 with RISP. A double by A-Rod with Abreu on first, a solo HR, and a fielders choice with the bases loaded. And the runner LOB total? Jays -6, NYY -5. I don't think the Yankees are crying about their RISP totals or LOB #'s, and we shouldn't waste time doing that either.
This my friends, was a pitching duel. And like it or not, with Doc on the mound, we lost. Wang's a great pitcher, a guy who can keep the ball on the ground and makes it extremely difficult to elevate the ball with any meaningful purpose. Hill managed to do it with a double, the only extra base hit for the Blue Birds. But give the Yanks some credit - Cabrera and Damon arguably made game changing catches earlier in the game. If those two hits fall, it's back to back doubles, and the game probably goes to extras.
Beyond that, the Yanks had a double, a triple & a HR. Ironically, the Yanks beat us with pitching and defense, our strength. But that's not to say there were no positives from the game.
Doc looked pretty solid on the mound. Extremely efficient for the most part too, dishing out very few pitches, allowing him to go deep into the game.
The offense was taking pitches. They only drew 3 walks IIRC, but it was the pitches per appearance that got my attention. Last year they'd take a pitch and then hit the second pitch out of the zone (or at least that's how it seemed). Last night though, they showed a ton of patience, waited out some tough pitches, and kept Wang throwing a ton of pitches. The only reason Doc ended up throwing more pitches, IMO, was that brutal 7th inning.

Manufacturing runs - The Jays stole some bases, and Scutaro was quite impressive in his debut. They moved guys over - they hit to the right side of the infield when last year they would have just been happy putting the ball in play. I'm not a fan of the smallball approach, but with Rolen out I don't mind Scutaro & Eck doing that sort of stuff.
I think that this offense will be significantly better than last year. I remember Zaun saying something about how the offense is working "as a team", and you could see it in last nights game. Yeah, they didn't do so well last night, but you know what, it's a small sample size. If you're gonna believe that the Jays won't ever hit in RISP this year cause they did poorly against a dominant RHP, than you might as well believe Wells will miss every ball hit to CF, and that our defense will be inexcusably bad.
That's another thing I wanted to bring up. For a lineup that's dominated by RH batters, they did a pretty good job against a tough RHP. The biggest weakness last year was facing RHP, and the Jays did a decent job against Wang. But you gotta give him some credit - he pitched a solid game, and kept the ball in the park.
Going forward, I'd drop Wells (not cause he went 0-4...) and move Overbay up against RHP. Overbay is one of our best bats against RHP, and I really think he needs to be behind Rios. He won't be your typical slugger, but I think with Rolen out the best way for the team to score runs is through doubles, and base hits that keep the line moving. We need to clog the bases, and put on as many runners as possible. Overbay has a better chance than Wells of doing that against RHP.
The game's on Rogers tonight @ 7:05. Should be a solid matchup (AJ vs Mussina), and I'm probably more worried than I Should be about Moose because he always seems to do a good job against the Jays.
Twitch.